Our Practice Areas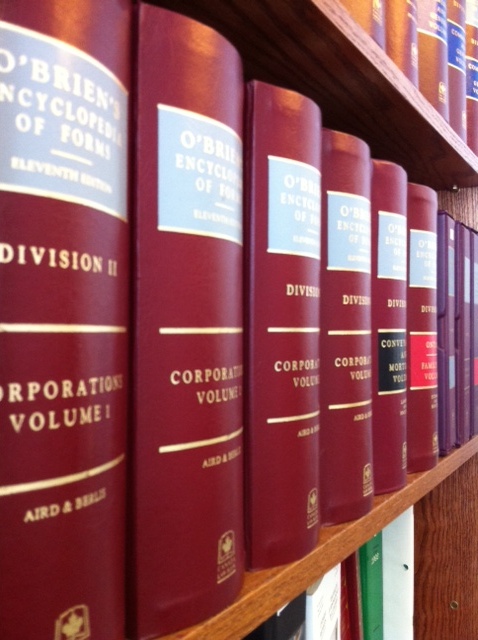 Samuel Eng & Associates is a premiere Multi-lingual law firm for individuals, investors and corporations. We have been consistently recognized for our expertise in corporate, real estate, family, criminal, wills and estate law, tenants and landlords rights and bankruptcy and creditors' rights. In addition we have significant practices in employee benefits and employment practices.

Samuel Eng's practices include:


Incorporation of Businesses


Securities and commercial litigation




Commercial and Residential real estate transactions




Venture capital




Real estate development




Negotiations




Family settlement, pre-nuptial agreements



Our cost-effective, personal service is tailored to the specific concerns of each client, from large corporations to small businesses and individuals. Contact Samuel Eng and see how our dedicated service and creative solutions can benefit you. Samuel Eng & Associates emphasizes two things: results and service. One without the other just is not right. Samuel Eng & Associates is cost conscious while aggressively pursuing your goals and interests to achieve rapid results.

Civil Litigation
Samuel Eng & Associates specializes in both the defense and prosecution of civil lawsuits. No matter if we are representing a plaintiff or a defendant, our philosophy is always the same: be aggressive and be fast. We believe the faster we can marshall all of the evidence the faster we can get you the result you are looking for. Our approach often results in the satisfactory settlement of the case long before the litigation process has run its course through trial.

Many of our clients have never been involved in a lawsuit before. We take the time to educate you about all aspects of your case so you don't feel like you are just along for the ride. From discovery, demurrers, motions for summary judgment, depositions and trial, we will let you know what everything is about and why we are doing what we are doing. After all, it is your case and you have a right to know.

In the last year Samuel Eng & Associates has handled cases involving business litigation disputes, breach of contract, fraud, wrongful termination, immigration, judicial reviews, real estate cases and more.

We don't specialize in any one type of litigation. Rather, we specialize in civil litigation. We are litigators who focus on gathering the facts, knowing the law and presenting your case in the best possible light to maximize the chances of getting you the outcome you desire.

Business
Litigators are the best business lawyers. Samuel Eng & Associates sees what happens when friends enter into handshake agreements, when people try to draft their own contracts or set up their own entities: disaster and lawsuits. As litigators, we are experts at avoiding litigation.

When you need a contract we take the time to expertly define everyone's duties, obligations and rights. A well drafted contract is the best way to ensure everyone does what they are supposed to do.

Speed is also a key to doing business. Time is money. If you need a partnership agreement we will get you the documents in rapid fashion to ensure that opportunity is not missed. If you need to form a corporation or an LLC, we can have you the documents, qualified to do business, in a matter of days, not weeks.

If you are buying or selling a business you need us. You may think it's simple and it is when everyone knows what they are supposed to do and there is no question left unanswered. If you are buying or selling or developing real estate, let us review the documents. Getting us on board early is the key to avoiding the pitfalls of a real estate disaster.

Personal Injury
The most important thing about getting hurt because of someone else's negligence is making sure you get your health back. We will make sure you receive the best possible medical treatment not just to define your injuries but to treat your injuries and to treat you. If you don't have your health you really don't have anything.

We are experts in dealing with insurance companies, enforcing your rights under your own policy and under the policy of whoever hurt you.

Auto Accidents
Medical Malpractice
Assault/Battery
Slip and Fall

If you are hurt and someone else is the cause, call us and we will analyze your case and advise you on the best course of action.

Criminal Defense
If you are looking at this page and your friend is in jail the first thing we have to do is get him out of jail. You may not even know where he is. We can locate him, determine his bail and get him out today.

The smartest single thing you can do in a criminal case is get your own lawyer. Just having a professional solicitor representing you shows the crown prosecutor and the court you are serious about your defense and that they don't have another run of the mill case. When you hire us as your lawyer we serve the very important role of representing your cause to the crown prosecutor and optimizing any possible plea.

Getting you the best possible plea is not everything we do. When need be will take your case to trial. The government's "beyond a reasonable doubt" standard is the toughest burden of proof there is. We will hire investigators, find and interview witnesses, bring motions to suppress evidence, ask for lineups and do whatever else the law permits to put on the strongest possible defense we can and raise reasonable doubt with the jury. Samuel Eng & Associates has 15 years of experience as litigators and we will put every possible resource into keeping you out of prison and clearing your record.

Landlord Tenant
We represent both landlords and tenants. Unlawful detainers (eviction lawsuits) are all about speed. Often times there is much more to it than simply serving a Three Day Notice and then filing suit. You have to prepare fast and respond even faster.

We know how to get them out and we know how to enforce your rights if you are a renter. There are differences between commercial evictions and residential evictions and we know what to do.

Check out our Civil Litigation page and you will discover Samuel Eng & Associates has 15 years of experience. Evictions are just a specialized type of litigation and we are the right ones for the job.

We also can compose that perfect, customized residential or commercial lease you may need.

Family Law
Family law encompasses much more than just divorce. It also about adoptions, estate planning, restraining orders, legal separations, child and spousal support enforcement and modification and more. If you have questions or need representation for these areas Samuel Eng & Associates can help you.

When it comes to divorce, understanding the law and understanding your rights is the key. The process can be complex and long and can seem unfair. We take as much time as is required to really counsel you so you understand what is going on, and what to expect. As we demystify the process you will feel better and better and more in control.

When children are involved getting everyone set up for visitation and support as quickly as possible is another key objective. The court and our office are most concerned about your child's best interests. Setting up the boundaries and obligations of everyone involved as soon as possible is the best way to avoid conflict and help your child transition.

In short, there are many, many issues that can be involved with a divorce. There is separate property, community property and quasi-community property. Issues of both legal and physical custody of children, including potential child custody evaluations. Child and spousal support are always big issues. What about Ontario's policy to ensure both parties eventually become self-supporting? We know the questions and we have the answers.

Also, when your marriage ends you need to reassess your entire estate plan to ensure your assets after marriage go to those you want. Samuel Eng & Associates has the years of experience to see you through this most difficult time and to help you set up your new life in the best possible way.

Finally, a contested divorce action is civil litigation. All of the same reasons you would hire Samuel Eng & Associates to litigate your civil complaint serves as reasons to hire us to litigate your divorce. In a divorce you have to investigate and gather evidence, prepare legal briefs, argue motions and eventually, if the case does not settle, have a trial with live witnesses and documentary evidence. In that case, you want seasoned, aggressive and thorough attorneys who will represent your interests with vigor.

If you are looking at this page and contemplating a divorce or have been served with divorce papers, call us up and we will answer your questions. We are here for you!

If you are paying support and need it modified call us.

If you are being paid support and need more or are owed past support call us.
If you need to change your custody and visitation agreement then give us a call and we'll get it done.